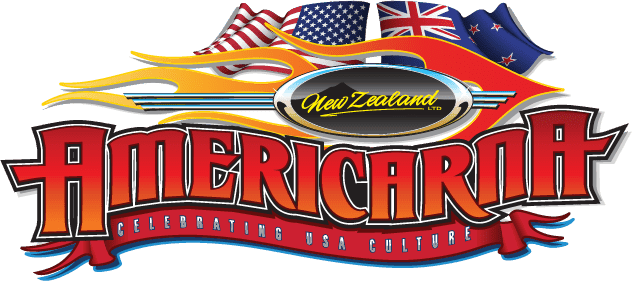 Event Information
Event starting 21-24 February 2024
Americarna's first event took place in February 2007, and its founding principles remain unchanged: to celebrate American Car Culture. From classic and vintage to modern and pickups, from hot rods to motorcycles like Harley Davidson and Indian Motorcycles, Americarna welcomes all things American or American-themed.
The event spans several locations, including Opunake, Waitara, Inglewood, Stratford, and Hawera over the first three days. Notably, on Friday night, the New Plymouth CBD is closed exclusively for the entrants' vehicles, offering a legendary and unforgettable experience enjoyed by both participants and the public.
Inglewood's Thursday night closed road event draws thousands of people who come to revel in the cars' presence and the vibrant atmosphere. Schools and organisations benefit from the funds raised through various food stalls, further enriching the community.
A unique feature of Americarna is the return trip to New Plymouth from Hawera on Friday, cruising along Mangorei Road. This spectacle attracts residents from all along the road, coming out to witness the parade of cars cruising past, adding to the event's allure.
Saturday is marked by the closure of the New Plymouth CBD, transforming it into a vibrant display area for the participating vehicles. Dedicated areas for children offer numerous free activities, ensuring fun for the whole family. The city comes alive with bands playing and thousands of people immersing themselves in everything Americarna has to offer.
Saturday night brings the entrants-only Classic Cover Americarna Farewell party at the TSB Stadium, a cherished event attended by approximately 900 people. It serves as an opportunity to bid farewell to newly formed friendships and create lasting memories.
If you haven't experienced Americarna yet, it's an event not to be missed. Register and witness the beauty and excitement of American car culture firsthand. And for those who have attended before, Americarna eagerly anticipates seeing you again, welcoming the opportunity to host you in New Plymouth, Taranaki, NZ.
Registration Centre Dates and Times
Tuesday 20 Feb 2024: 1:00pm – 7:30pm
Wednesday 21 Feb 2024: 8:30am – 6:30pm
Thursday 22 Feb 2024: 8:30am – 2:30pm
Friday 23 Feb 2024: 7:30am – 9:30am
Dress Code
Wednesday: Hawaiian
Thursday: T-Shirt day
Friday: 50's & 60's
Saturday: Red White & Blue
Saturday Night: Rock n' Roll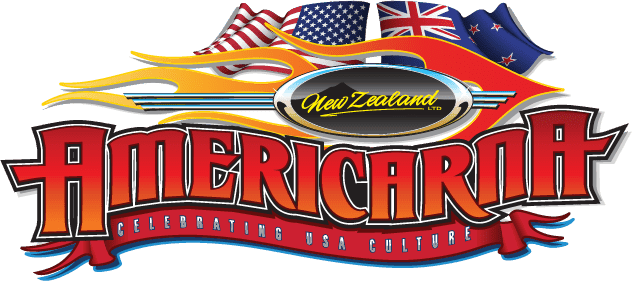 New Plymouth Night Cruise
New Plymouth Americarnival
Video: CREDIT: ANDY BIGHETTI – MUSCLECARS UNIVERSE