New Plymouth Night Cruise
New Plymouth Americarnival
Every day, the Americarna Vehicles cruise in convoy to various destinations and stop for a display in each town.
Please refer to the cruise routes below to find a great spot to view the vehicles as they cruise by or visit each town and enjoy the atmosphere while taking a closer look at hundreds of American Vehicles on display.
Please note that the listed cruise routes are subject to change. We will do our best to keep you informed. However, please keep an eye on this page as well as our communication channels to be regularly updated.
Wednesday 21 February 2024
Departing New Plymouth Raceway at: 10:30am
Convoy Stop One: Opunake Beach: 11:30am – 2:30pm
Get ready for the official launch of Americarna 2024!
Today is the day we kick off this epic event, starting at 10:30 am with our departure from the TSB Stadium.
Buckle up as we cruise along the mesmerizing Surf Highway 45, making our way to the stunning Ōpunakē Beach.
At 11:30 am, we will arrive at Ōpunakē Beach, where you'll witness an impressive display of vehicles.
While our entrants enjoy a delicious lunch and soak in the breath taking location, we invite the public to join us and admire the cars up close.
The departure from the beach is at 2:30 pm.
Thursday 22 February 2024
Departing New Plymouth Raceway at: Midday, 12pm
Convoy Stop One: Waitara: 12:30pm – 3:00pm
Convoy Stop Two: Inglewood: 4:00pm – 8:00pm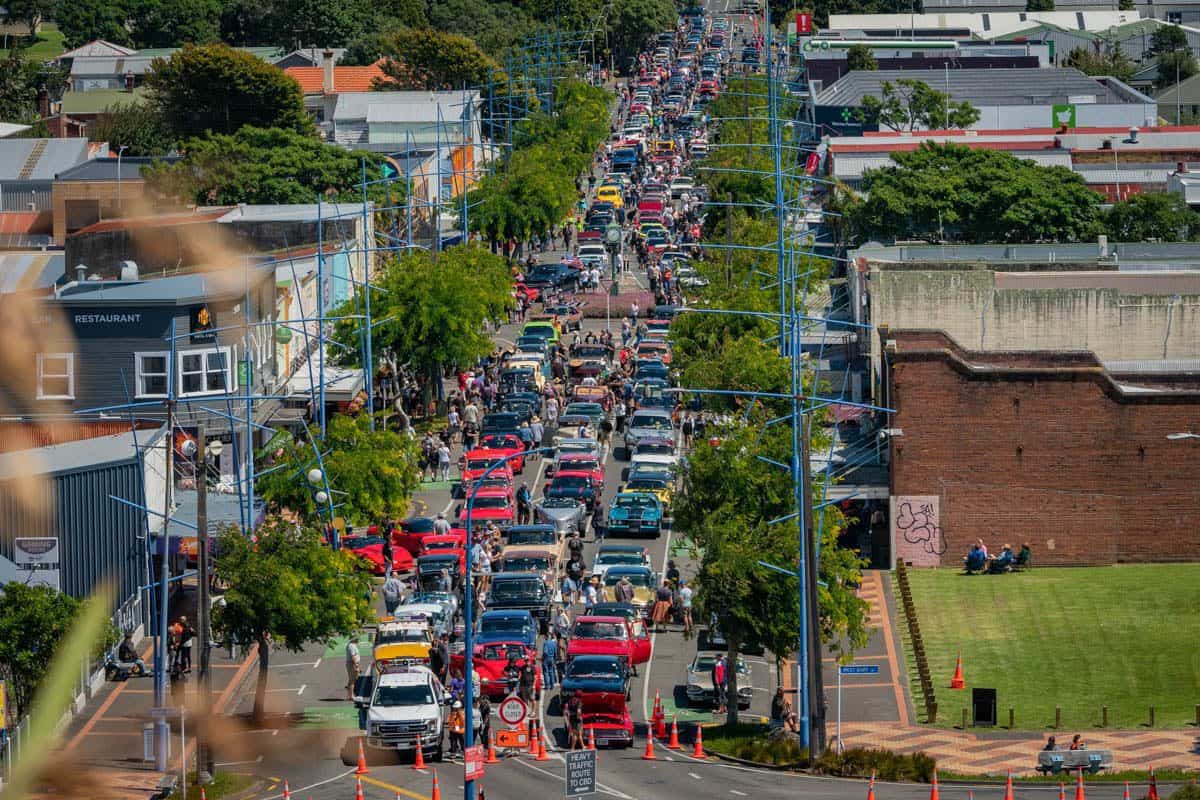 Welcome to Day 2 of Americarna!
Gear up for an extraordinary adventure as we set off at 12:00 noon to meet the wonderful people of Waitara. From 12:30 pm, the Waitara CBD will come alive with parked vehicles. Get up close with the impressive cars, relish the local cuisine, and embrace the town's unique cultural charm.
At 3:00 pm, we continue our thrilling journey, heading towards Inglewood. Traverse the scenic countryside via the captivating Waitara Road. Prepare for an epic evening as the Inglewood community hosts an astounding street party. Experience live entertainment, while indulging in a delightful array of food, refreshing beverages, craft stalls, and fantastic kids' activities.
Departing New Plymouth Raceway at: 10:00am
Convoy Stop One: Stratford: 10:30am-12:30pm
Convoy Stop Two: Hawera: 1:15pm-5:15pm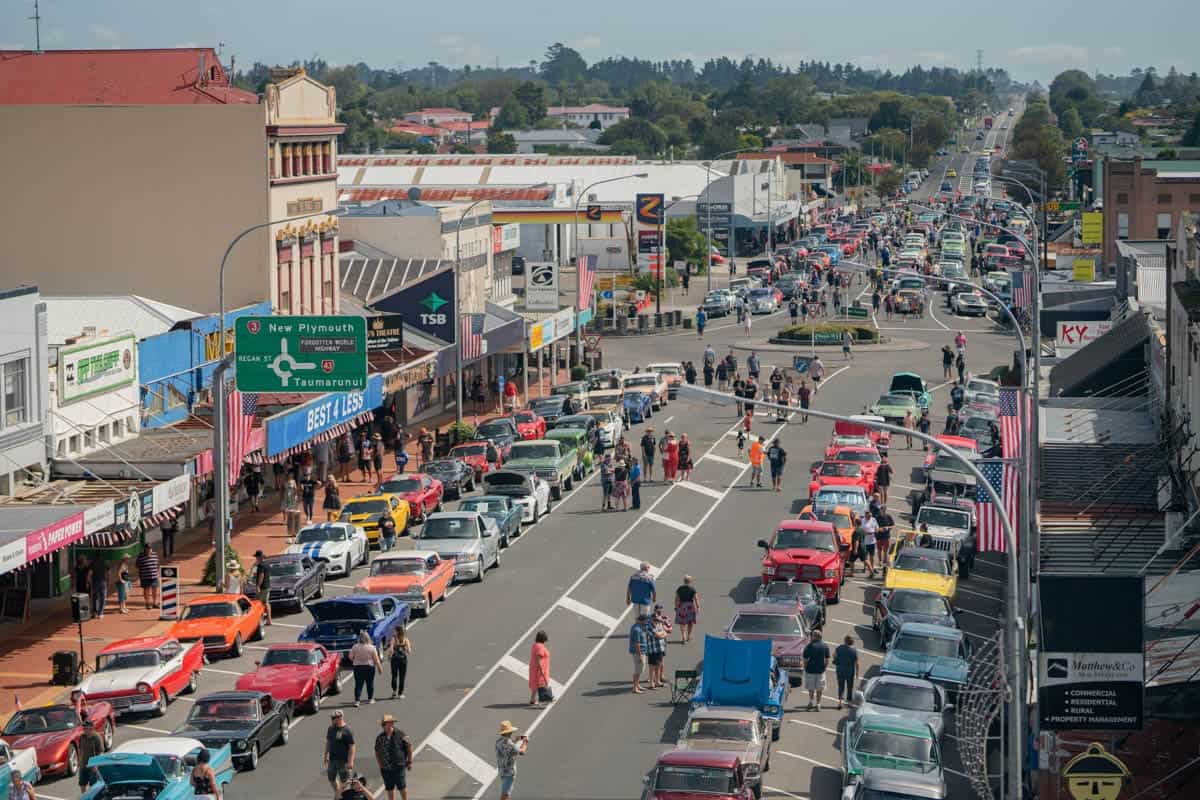 Get ready for an exhilarating Day 3 of Americarna 2024!
Departing from TSB Stadium at 10:00 am, our first destination is Stratford. Arriving in Stratford at 10:30 am, vehicles will be parked on Broadway for public viewing.
At 12:30 pm, we cruise on to South Taranaki, with Hawera as our next stop. The route will take us through Kaponga and Manaia, giving more children the chance to enjoy the passing convoy. Arriving in Hawera at 1:30 pm, vehicles will be parked on High Street for public viewing. Don't miss the exciting Acceleration Event on Albion Street at 2:30 pm.
At 5:15 pm, vehicles depart from Hawera for the Friday Night Cruise in the New Plymouth CBD, via the infamous Mangorei Road Street Party!
New Plymouth Night Cruise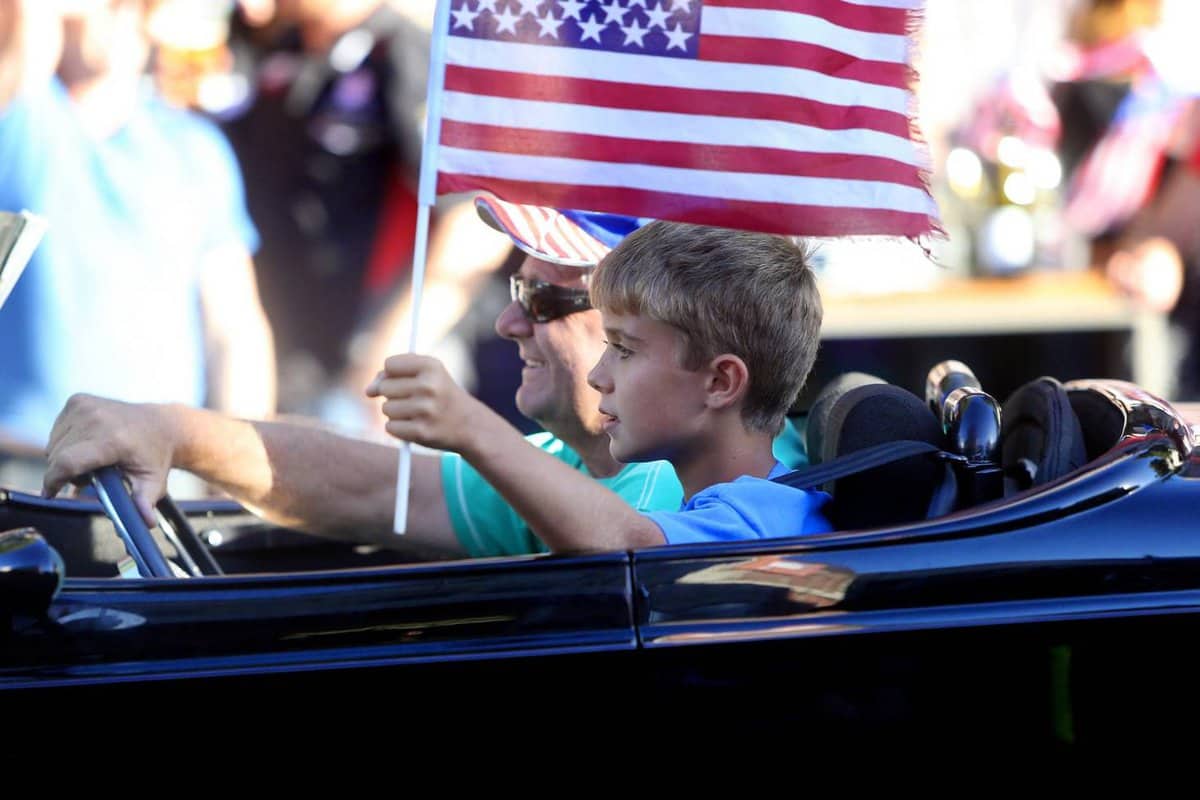 Get ready for an exhilarating Friday Night Cruise
This also features the the legendary Mangorei Road Street Party in New Plymouth CBD!
Experience the adrenaline as vehicles cruise down Mangorei Road at 6:15 pm, followed by a captivating parade through the city centre from 6:30 pm to 9:30 pm. Brace yourself for a direct and unforgettable adventure, immersed in the heart of Americarna's excitement.
Join us for a thrilling journey through the vibrant streets of New Plymouth CBD, where the Friday Night Cruise will ignite your senses and create lasting memories.
Don't miss this electrifying event!
THE FRIDAY NIGHT CRUISE! | HUNDREDS OF CLASSICS TAKING OVER THE STREETS AT AMERICARNA 2023
New Plymouth AmeriCARnival
Saturday 24 February 2024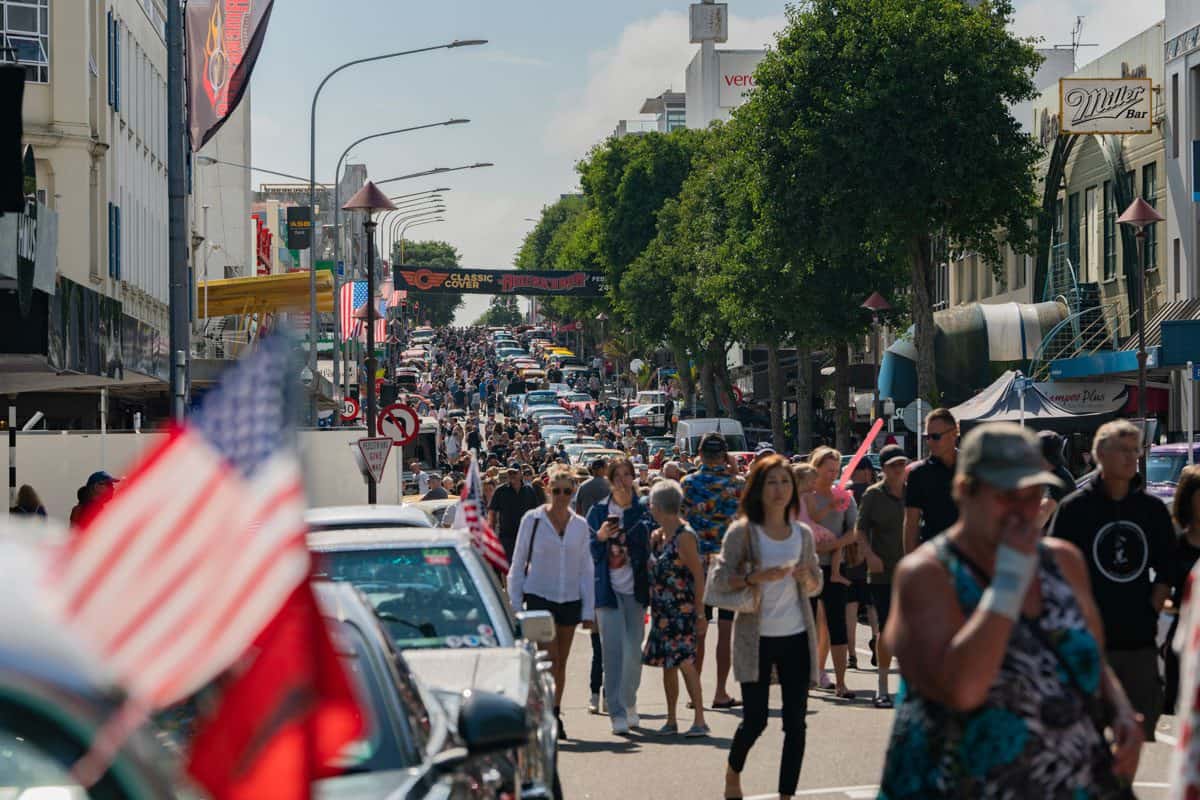 Experience the excitement of the Americarnival in New Plymouth CBD!
From 10:00 am to 3:00 pm, witness entrant vehicles on display, free for all to enjoy. Let the kids unleash their excitement with free activities at Puke Ariki Landing. Explore craft stalls at Huatoki Plaza and Currie Street.
The CBD will buzz with energy, creating an irresistible atmosphere. Immerse yourself in the vibrant event, accompanied by fantastic music and a delectable array of food and refreshments available at local bars, restaurants, and cafés. Join us for a sensational day of family fun and excitement at Americarnival!